---
Are you tired of endless searching for the perfect bra? Search no further. We would love to introduce our new Silicone Push-Up Bra. It's nothing like your traditional bra. This one is Sexy, Invisible, Strapless, and, more importantly, it's Conferable.
Our strapless bra has honeycomb ventilation holes that allow the chest to breathe freely. The silicone is plant-derived, so it is non-irritating to the skin. The silicones are also very light and thin, and it's entirely water and sweat-proof, so you don't have to worry if you are planning to do any sports activities.
Common questions our previous customers had:
1. How long does it last? We are proud to say that our strapless bra is nothing like the other strapless bras currently on the market. Our self-developed new silicone is entirely reusable.
2. How long does it last until it falls off? Our silicone doesn't fall off and can easily be used for longer than one week.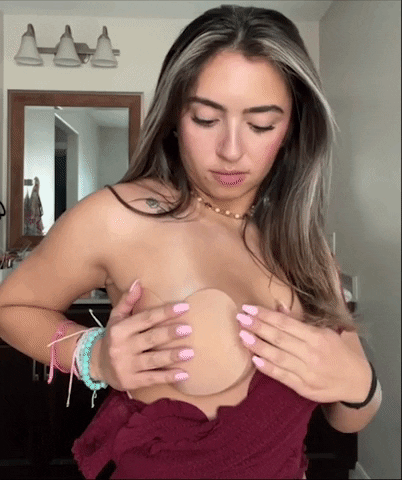 In partnership with ICI Paris

This discount is provided by ICI Paris and only applies to the first 100 customers.
I finally found my forever bra -it has taken some time and homework, but this is it and plan to buy as many as I can!
I am a victim to bra back bulge and I've tried all the expensive bras from brand names. They claim that they have "smoothing back" technology but we all know overtime that this stretches out and the bulge comes back. Well one day I was looking for some clothes online and then this bra came up as a suggestion. I decided to give it a try and i'm so glad i did! This is the MOST comfortable, lightweight, non bulging bra that i've ever worn. I could literally wear it all day everyday. I wore it traveling the other weekend and it was beyond perfect for a day full of airport delays. Ladies - please buy this bra! You won't regret it!! (I've already bought a few more since!)
So I HATE wearing bras because they're so uncomfortable and constricting. NOT at all the issue here, even my mom is saying she wants to buy some because she know I've always hated bras. This one feels like a whole hug and I just can't get over it. Hands down best bra I've ever had. Lol
One of the best bra I ever own. It is comfortable and Flattering. This bra is so comfortable I wish I knew about them before. It's worth every penny. I will definitely be buying more.